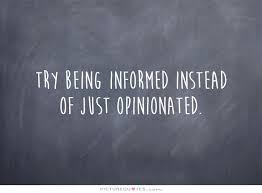 Welcome Aboard!
We are a Club, We are a Fraternity, A Fantasy Sports Community.
Our mission is to provide useful, interesting and entertaining information as well as an active community environment where you are encouraged to speak your mind. The site is a work in progress and we are proud of that. We will always be open to your comments and suggestions, openly or in private. By letting us know what is on your mind, we become better equipped to make improvements.
These are all necessary, we believe, for you to make great Fantasy Sports decisions and help you enjoy and better understand Sports in general.
Our site advisors are comprised of Lenny's Legion members, and you are all here to provide the volumes of opinion and insight you have regarding both Season Long, as well as Daily Fantasy strategies.
Lenny's Podcasts, as well as his Daily Player Notes, and daily interaction within the community, offers a terrific tool that ensures better success in any type of Fantasy Sports competition, and we hope will inspire interesting and active discussion.
We invest a lot of time and effort to bring you reliable content by respected sources that we feel is under-reported or not reported at all in the media. Content that we feel will help you to make the most informed choices possible.
We are of the belief that the information coming from a local beat writer of any team is extremely valuable, as he actually spends time with the team.
The Fantasy Industry provides us with many wonderfully talented writers, but the local writers provide us with many unpublished tidbits.
Take everything you read on this site for what it is, which is never the bottom line, and always something to consider in your decision making process.
Enjoy the site! All we ask is that you:
PARTICIPATE
Be Respectful Of Others
Have Fun!
Go ahead and register and then please take a moment to introduce yourself. On this site you will not have ads popping up in your face, No Commercials and We Wont Share your information with anyone!
Lennymelnick@gmail.com send me your name, phone number and designated day and time…Let's Talk sports!