The Price is Wright, Ice Cream on Sale!
Yasiel Puig makes baseball great again
Andrew McCutchen is hitting .396 with four home runs and 13 RBIs since being dropped from third to sixth in the batting order
Anthony Rizzo is the seventh leadoff batter for the Cubbies this season
Kyle Schwarber played at catcher for two innings yesterday. That makes three.
Marco Gonzales gave up three home runs and only made it through 3 ⅓ innings. It was his first start since Sept 2015
George Springer is already only one home run away from beating his own franchise record from last season for the most lead off home runs. He is only the second player in MLB history with seven leadoff homers through June 13
Injury Updates
Gerardo Parra will be out longer than the two weeks previously anticipated.
He's coming around, he's gaining on it, but there really is no timetable. This really was a good tear. There is no imminent return. These type of injuries are really difficult to pinpoint.Manager Bud Black on Parra
Mike Trout has not ruled out returning prior to the July 11 All-Star Game.
Ben Lively is the first Phillies pitcher to allow less than four runs in each of his first three career games since 1969.
Giancarlo Stanton is hitting .354 with six home runs over the 18 games he has batted second in the lineup
Matt Adams has hit six homers over the past two weeks, tied with Cody Bellinger for the most in the National League during that time. He is actually better than Bellinger though, in just about every other category.

Carlos Gonzalez is 0 for 20 with six strikeouts on the current road trip and now sports a batting average of .215 on the season
Bud Norris is 11 for 12 in save opportunities
Cody Bellinger is the third Dodgers rookie in history to hit multiple home runs in four games.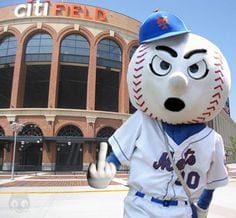 Amed Rosario is hitting, and that is what the fans see. They also see a big fat hole at shortstop. He has also made 11 errors and swings at pitches outside the strike zone on a regular basis.
Management thinks he needs more time in the minors. Mets management pretty much just pisses everyone off.
Ty Blach had a 1.87 ERA over his first five starts, and they were all quality starts. He is 0-2 with a 9.26 ERA over the two starts since. He isn't concerned that hitters have figured him out but he should be.
Gerrit Cole and David Price are benched in Tout Wars right now. You all know what that means right?
Cole pitched seven innings, allowed one run on three hits and struck out three
Price went six innings, allowed three runs on four hits and struck out six.

Matt Andriese will miss two months because of a stress reaction in his hip, so..
Jacob Faria made his second career start in the majors last night and became the third pitcher in club history to win his first two starts, and should stick in the Rays rotation at least as long as Andriese is out.
Obviously Jacob Faria is going to get first crack at it. Blake Snell has done some good things at Triple A, he's continued to make progress so we're excited about that.
Teams
The Nationals bullpen has the worst ERA in the National League, 5.02. Yep, no surprise there. Such a waste
The Twins are leading their division even though they have the worst home record in the American League, 13-19. They set a franchise record yesterday though, with 28 hits.
The Rays starting pitchers rank third in the American League with a 3.58 ERA
Angels relievers rank second in the league in preventing inherited runners from scoring and five of them have an ERA under 3.00. They have faced teams with losing records 45 times out of their first 67 games this season.
The Rays starting pitcher was under the age of 30 yesterday for the 464th consecutive time.